Balanced cellular oxygenation helps maintain good health and vitality. lt also counteracts the consequences of living in a polluted environment with all that means in terms of stress and harm for the body. lt affects us all…
When should you have cellular oxygenation treatment?
The benefits of balanced oxygenation can help prevent or improve the situation in certain cases. lt can, for example:
• limit the impact of environmental pollution
• alleviate chronic fatigue and stress
• boost intellectual, physical and sensory capacity
• strengthen weakened natural defence mechanisms (allergies etc.)
• prevent ageing
• stimulate weight loss
• help sports players prepare, and recover physically and mentally
• help teenagers prepare for their exams
• optimise the effect of certain types of care and treatment divers.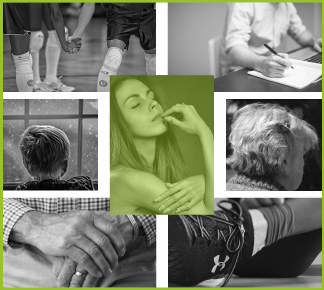 It's beneficial throughout life
Balanced oxygenation is indispensable for all ages and in all circumstances
• children and teenagers: to help them grow, develop and improve their intellectual, reasoning and sporting abilities during their school career
• overworked city dwellers: to help them boost energy levels, improve sleep and memory and perform better on a daily basis; to help them manage stress, fight pollution and the effects of a bad diet etc.
• sports players: to help them prepare, train and manage the stress of competition; to help them increase endurance levels, improve performance and aid recovery
• people affected by illness or treatments: to provide them with natural support and help reinforce natural defences in the treatment of metabolic pathologies and obesity
• senior citizens: to help them maintain good health and libido in advancing years, to help fight against free radicals, to help maintain mental prowess; to help stimulate the body's resistance to dramatic seasonal changes (heat waves, freezing temperatures, excessive damp).